This is Our Story
IDeACOM ECSI delivers professional data and telecommunications services to commercial clients in eastern Idaho and western Wyoming. The company has served the region for more than 40 years, and has earned the loyalty of thousands of customers, based upon a simple practice: Do the job right, with the customer's long-term interests in mind.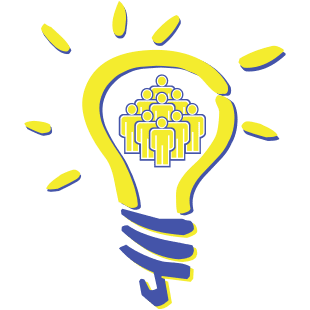 Affiliation with direct suppliers
Affiliation with some of the largest equipment suppliers, Vertical, Polycom and Zultys as direct suppliers.
Flexibility

The ability to purchase, install and service most other major brands of equipment available.
Century Link Channel Alliance

The only interconnect company in Eastern Idaho selected to be a member of the Century Link Channel Alliance program.
Dedicated support

A "Full Time" Technical Staff comprised of certified and factory trained technicians on electronic and software computer based equipment…24 hours a day 7, days a week 365 days a year.
Operations Manager
An Operations Manager to help co-ordinate service calls, dispatch technicians, perform remote diagnostics and help answer questions you might have regarding your equipment.
Full time training staff
Full time training staff who co-ordinate installations, train on the use of the equipment and follow up after the sale for additional needs.
Inventory
Over $250,000.00 in back-up parts and systems to support your new equipment. Complete "Disaster Backup" for systems installed by IDeACOM ECSI.
Demonstration Room
A "Demonstration Room" with all systems "live" to demonstrate capabilities of your new system…not just a brochure mailed or handed to you. We show you that it will work for your business.
Financing
A full range of leasing and financing packages available.
Long Term Commitment
Long Term Commitment: IDeACOM ECSI is the oldest and largest independent telephone equipment provider in Eastern Idaho & Western Wyo., with a customer base of over 2500 customers. Our dedication to customer service has allowed us to grow to better serve you.
Long Distance
Long Distance through EZ SIP, Intermedia and Century Link that offers rates and services that are the most competitive available today.
What Our Customers Are Saying…
Ideacom Network members are hand-picked to join our association of telecommunications leaders.

When you choose an Ideacom member to provide your business with voice and data solutions, you have chosen a company that has passed a rigorous examination to join us. Each member has demonstrated that they conform to the highest standards of customer service and maintain only the most qualified personnel to assist you. Each sales and service representative is certified in the very latest technological advancements in our industry.
– IDeACOM Network Member
IDeACOM has been awesome to work with! Troy was incredibly helpful in getting our business setup with their awesome service. The service is reliable and consistent and tech support is thorough and helpful.
– Marquee Rasmuson